HIROBO 0404-991 70 - 90 Scale Eurocopter EC 135 standard assembly kit (unpainted)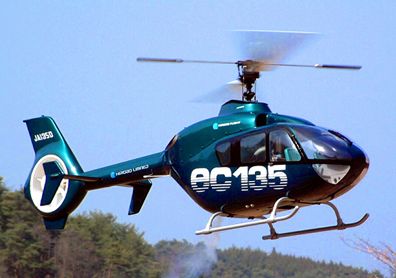 HIROBO 0404-991 70 - 90 Scale Eurocopter EC 135 standard assembly kit (unpainted)


Product concept
High performance helicopter, Eurocopter EC 135 with excellent aerodynamic efficiency and excellent static negligence and stability It is
a full scale scale model of a stylish helicopter active in doctor helicopters and report helicopters in various countries.
The tail rotor is equipped with a fenestron similar to a real machine driven by a pipe drive system.
S - 60 II is adopted as a frame, flight performance is also excellent.