HIROBO 0412-962 Shuttle Plus +2 (A) Kit, Nitro, FB HPM Mode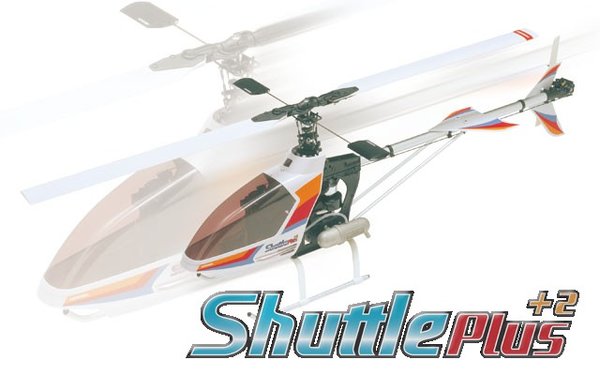 HIROBO 0412-962 Shuttle Plus +2 (A) Kit, Nitro, FB HPM Mode
HIROBO 0412962 Shuttle Plus +2 (A) Kit, Nitro, FB HPM Mode
Kit price includes shipping to your door from our USA location in Mineola NY. We keep stock, so availability is immediate. If out of Stock for some reason, it takes us about 5 days to replenish stock. We also keep stock of all parts ready for immediate delivery
GET MANUAL HERE!
Plus +2 to SXX EP FL Conversion Parts List
Shuttle Optional Parts Sheet
Plus the performance, durability and design!
Shuttle Plus +2

Is loved by many of the flyer, stacking the trust and track record, this latest model was finished in not complete until it is shuttle plus +2.
Convenience and price that can cover a wide range from introductory engine helicopter to advanced, and please check your performance.
Shuttle series is the best-selling RC helicopter launched in 1985.






specification
Total length: 1,075Mm
-gross weight 2,790G
-main rotor diameter: 1,244Mm
-tail rotor diameter: 225Mm
-gear ratio 9.625: 1: 5.5
, RC equipment: 5ch 5 servo 1 gyro
-compatible engine class: 30 class
What is needed in addition to the kit in order to flight the shuttle plus +2 (sold separately)
Each company helicopter for radio set 5ch5 servo 1 gyro
• engine OS32SX-H-only
• engine start-up for starter
• Battery for engine starter 12V
• fuel pump
• pitch gauge
• glow plug cord
• engine plug heat for battery
• RC fuel
Rotor head
Swash plate
Muffler / clutch shoe flywheel
Tail boom brace, horizontal and vertical tail








Tail Control linkage








Decal